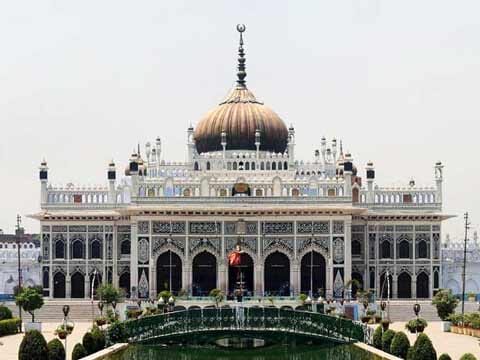 The Global Investment Immigration Summit (GIIS19 India) is taking place in Ahmedabad, India on the 23rd of February 2019. See the official website of the Summit.
Residency Citizenship Program Limited has the pleasure to be a Gold Sponsor of the Summit. Laszlo Gaal, managing director of the firm, is invited to hold a presentation on Latvia at the conference hall.
GIIS19 Ahmedabad will bring together investors, students, immigration agents, and global mobility managers together with international immigration citizenship experts from the USA, the Caribbean, the UK/ Ireland, the Mediterranean and other key target regions specifically for a specifically targeted dynamic Indian audience.
You may meet the directors of Residency Citizenship Program on the 23rd of February at the Summit; please visit our Exhibition. We can also arrange some meetings in Ahmedabad on the 21st and 22nd February. Our directors will also be available on the 25th and 26th February in New Delhi.
About the Summit
The Global Investment Immigration Summit, 2019 India conference programme, will deliver presentations on the latest developments and policy changes impacting the fast-changing Citizenship/Residency environment. The presentations and lively panel discussions will be delivered by leading influential industry experts and educational thinkers in the migration/investment marketplace. The dynamic conference programme has been structured around globalised migration/investment countries and regions, including the USA, Canada, the Caribbean together with Latvia, the UK, the Republic of Ireland and the Mediterranean region.
GIIS19 India is the must-attend event for all Indian investors, students and agents wishing to learn about Investment Migration opportunities and other global investment and citizenship programs.
Why Ahmedabad?
Ahmedabad is an important economic and industrial hub in India and the largest city and former capital of Gujarat state. Ahmedabad ranked third in the list of fastest growing cities of the decade and listed as the best city to live in India with an estimated gross domestic product (GDP) of $64 Billion (USD).
Currently, more than 15.6 million Indian Immigrants were residing abroad, and the demand and desire from Indian clients for outbound migration and investment opportunities continues to grow. It is therefore widely recognised that India is in need for a one-stop-shop event outlining all the major immigration programmes globally.