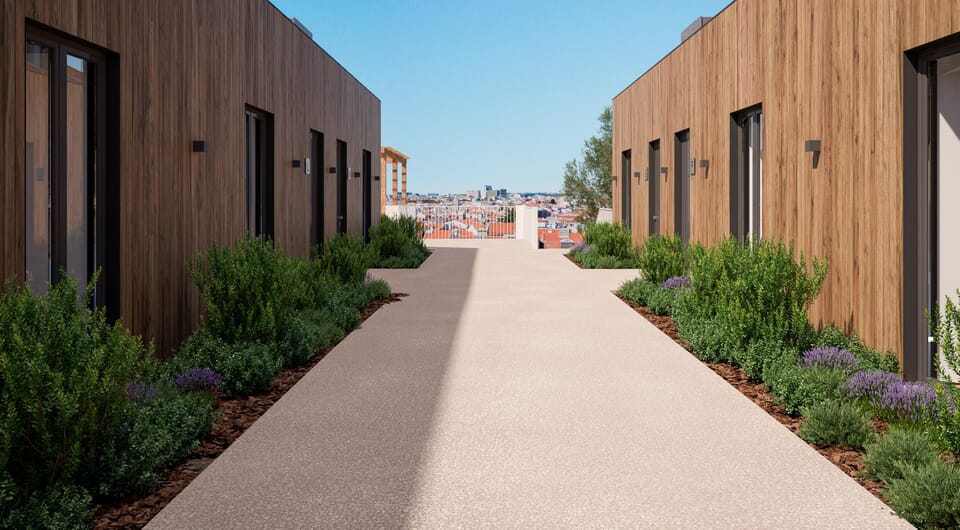 We offer an excellent opportunity to get Portugal Golden Visa by buying an eco-cottage with a guaranteed 4% yield plus a 10,000 euro bonus furniture pack for a limited time.
Green Living in Lisbon
Green building is not about building — it is about people
More than just a property development project, Pateodo Barão is an example of environmentally conscious living for the 21stcentury.
Pateodo will offer its residents the luxuries of modern life, but it will do so while keeping its energy consumption levels to a minimum. A focus on locally sourced, green construction materials, along with a commitment to reduce resource consumption, are central to its theme.
Pateodo features an infinity-pool with spectacular views of the classic redbrick roofs of Lisbon. Using a salt filtration system to deliver silky-smooth, naturally sanitized water won't irritate eyes or fade fabrics.
Vertical gardens use less water and electricity than the traditional variety while filtering the air and offsetting our carbon footprint.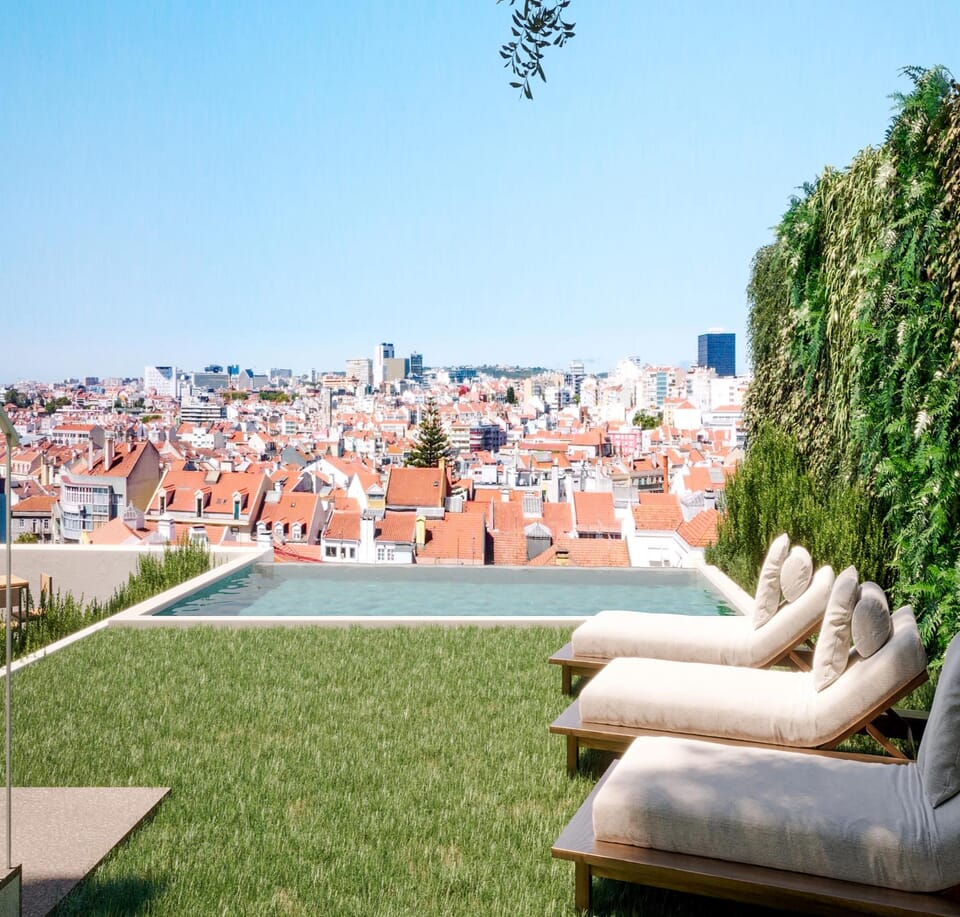 Golden Package Offer
Eco-cottage in Lisbon from 350,000 euro

Portugal Golden Visa with citizenship upgrade option

10,000 euro furniture gratis

4% guaranteed yield every year

0 euro legal fee
You have to APPLY FOR GOLDEN VISA PORTUGAL before 15th October to get the exclusive deal.