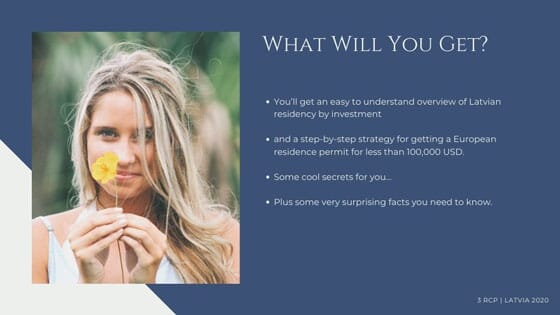 You will get an easy to understand overview and all details of getting a Latvian residence permit by investing 50,000 euro in a Latvian company.
You may learn the benefits of a European residency including free movement in Europe, access to health-care and education. We give you a step-by-step description of the Latvian residency application process and how to pay less money.
The video is an edited version of a previous webinar.
For more information and application details see the page of Latvia Business Investment