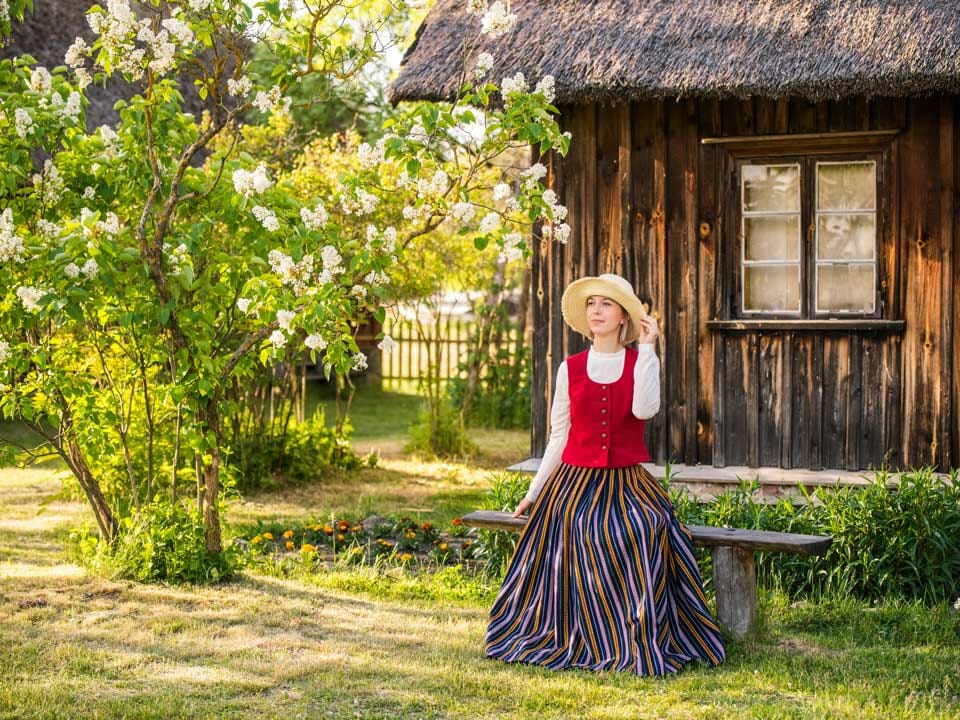 ---
If you want to move to Latvia, you'll need a Latvian residence permit and a place to live. This article will give you an overview of how expensive life is in Latvia.
I talked to several people who moved to Latvia to start a new life. What they loved most about living in Latvia was the peaceful lifestyle. They have not felt stressed for a minute. Life is laid back, and Latvians spend much time outdoors, at least during the warmer days.
Last but not least, the cost of living is very attractive compared to other European countries.
Is Latvia expensive to live in?
Living in Latvia can be cheap or expensive, depending on the type of lifestyle you are after. The cost of living in Latvia is largely determined by your job or income, your housing situation, and the areas you choose to frequent. Although Latvia has a low cost of living compared to many other European countries, it is still possible to live a costly lifestyle if you choose to.
But, if you live like a local, an average budget of 800-1000 euros a month should be enough. So here are some things to take into consideration:
Accommodation
The rental market is hot, with the best deals going fast. There are two leading websites to find a home in Latvia:
Rental fees in Riga are usually compared by EUR for a square metre, and may vary from 10 to 20 EUR per sqm. Landlords commonly request the first and last month of rent upfront (you don't lose that last month; it's simply used as a security against eventual damage).
The amount of rooms listed pertains to the total rooms in the apartment, not just bedrooms.
Property prices in Latvia are comparatively low. However, they're trending upward at a steady pace. As a result, buying property in Latvia is both accessible, as well as an excellent potential investment for the future. This is due to several factors, such as Latvia's booming economy and increasing foreign investment. Additionally, the country's location in the European Union makes it attractive to potential buyers, giving them access to various benefits.
Bills for utilities (water, electricity, gas)
Utility bills are not expensive during Summer. However, they can rise quickly in winter, depending on the type of place you live in. The prices are usually compared by EUR for a square metre. They can range from 2 EUR per sqm in summer to 4-6 EUR per sqm during winter months.
Grocery shopping
Food prices increased in the last year, like in most countries of Europe. Supermarket food prices are similar to those in other European countries. Locals would often get in touch with local farmers to provide them with premium quality bio-products such as meat, milk, fruits and vegetables.
Latvians live in a community, and one person knows one person who knows another. So, if you are looking for something, ask and let word of mouth do its magic!
Internet
You pay 10-30 euros per month and never have any problem. Although there are optical fibre connections in most city apartments, mobile internet is the most popular, which is not fixed to any physical address. The internet speed in Latvia is one of the fastest in Europe!
Phone bills
Unlimited calls and the internet are about 20 euros per month. That includes unlimited international calls within the Schengen area.
Transport
One month subscription, unlimited transport in Riga is 30 euros. Students pay half the price.
The Latvian Golden Visa program works well. If you are eligible, you can apply for a Latvian residence permit through business or property investment. Latvia business investment is the cheapest investment option for getting a European residence permit. Please check our Latvindia Initiative.
In the next article, we will review how to survive with your English in Latvia.