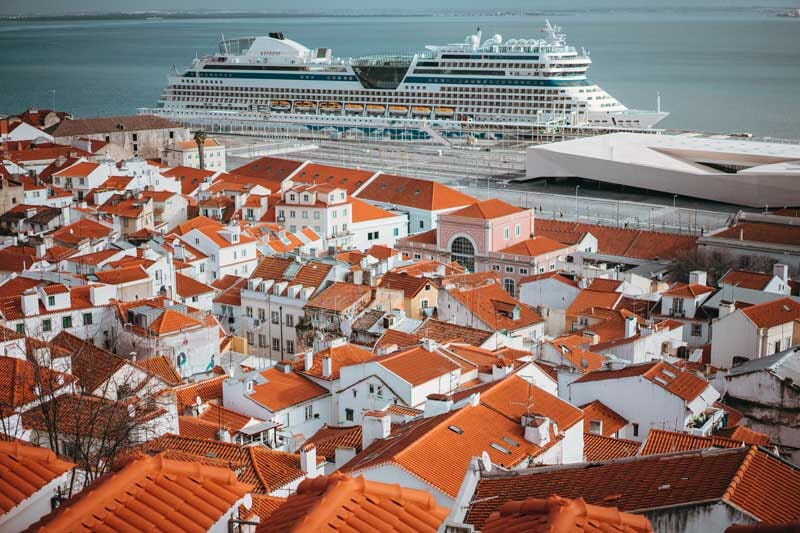 Portugal is one of the most attractive places in Europe. The climate is warm and sunny. The weather, the lifestyle and naturally, the low cost of living are the central arguments behind Portugal's growing popularity.
Geography
Portugal has an exceptional geographical location. The country is located in the South-west of the European continent. It has always been central to the most important international routes, situated at the meeting point between three continents - Europe, Africa and America.
International airports are all over the country - Lisbon, Faro, and Porto have regular connections to major cities globally.
Security
Portugal ranks third in the world according to the Global Peace Index. Violent crime is very rare, and petty crime is largely limited to street crime during the busy tourist season. People are friendly and treat guests and immigrants very well, and are always ready to help.
Quality of Life
According to Numbeo 2020, Portugal ranks in 18th place in the quality of life index. A recent study by Expat Insider recognised Portugal at 3rd place in the world ranking.
More than half of expatriates possibly plan to live in the country for the rest of their lives. The study also highlights the Portuguese's friendliness and summarises it as, "Life in Portugal is very peaceful, healthy and safe".
Cost of living
The cost of living in Portugal is definitely much lower than in any other countries in Europe. Essential services, transport, and groceries are all very cheap. You can get a good view of the costs by looking at Numbeo, Expatica, or Nomad List.
Healthcare
There are freely available private health institutions and medical professionals in addition to the public National Health Service service.
Hospitals are modern and well-equipped units, available everywhere in the country, having long-standing relationships with the major international insurance companies. To make overseas patients feel more comfortable, hospitals are implementing personalised patient care and monitoring services, with English as the language of communication.
The World Health Report awarded the Portuguese health system number 12 in its ranking.
Education
In Portugal, you can access a high-quality public and private education system. Education in the country can be obtained both free of charge and on a commercial basis, which will cost an average of €2500 per year.
If you are looking for an international environment, international schools can be found countrywide, attended by Portuguese and international students. At these schools, students may study international programs such as the "International Baccalaureate (I.B.) programme" or the "British GCSE and GCE examination systems", for example.
Doing Business
Portugal's open economy, strong ties with the European Union, and strategic geographic location make it an excellent foreign investor country. Doing business is easy; you can open a company in one hour by filling out a single document.
Taxation
If you spend more than 183 days in Portugal, you become a tax resident, and you should file a tax return and pay your taxes in Portugal.
Income tax is levied on a progressive scale. The tax base includes income from employment, commercial or professional income, investment income, real estate income, net asset value increases, and pensions.
You will typically pay 0.3% for your property in Portugal if it's worth more than EUR 600,000.
The World Health Report awarded the Portuguese health system number 12 in its ranking.
No stress lifestyle
The pace of life in Portugal is laid back, relaxed and unrushed.
Summary
Portugal seems to have found the right recipe for becoming an attractive destination for foreigners. Portugal Golden visa offers exactly what you are looking for when deciding to move: a good climate, excellent quality of life combined with a lower cost of living, and, a cherry on top of the cake, tax advantages.
Bottom line: Invest in Portugal under 2020 conditions and be a European citizen in 2025.
Do not miss the Golden Window