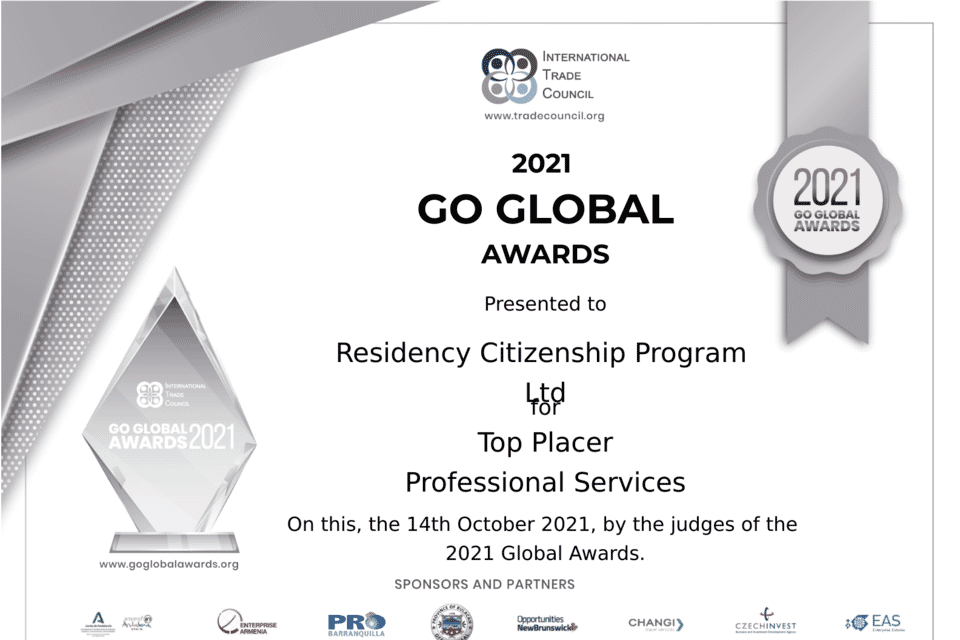 The International Trade Council is pleased to announce that Residency Citizenship Program Ltd was a Top Placer for Professional Services in the 2021 Go Global Awards.
The Go Global Awards recognise the achievements of companies of all sizes around the world.
For us, the fact that an independent expert has acknowledged the stability of our company conveys the message that we are on the right track in building our company. As the rating of our enterprise has been performed strictly in view of professional considerations, the Bisnode certificate is a truly positive distinction for our company on the market. The certificate provides means for eligible companies to show others that they are recognised, reliable and creditworthy undertakings.
Originally launched in 1989, The International Trade Council's Go Global Awards celebrate organisations that are the engines of the global economy. Companies that (regardless of their size) drive the economy forward through their innovations, technologies, and strategies.
The Awards bring together hundreds of senior executives from some of the world's most innovative manufacturers, exporters, technology firms, international service providers, venture capital firms and financial institutions.