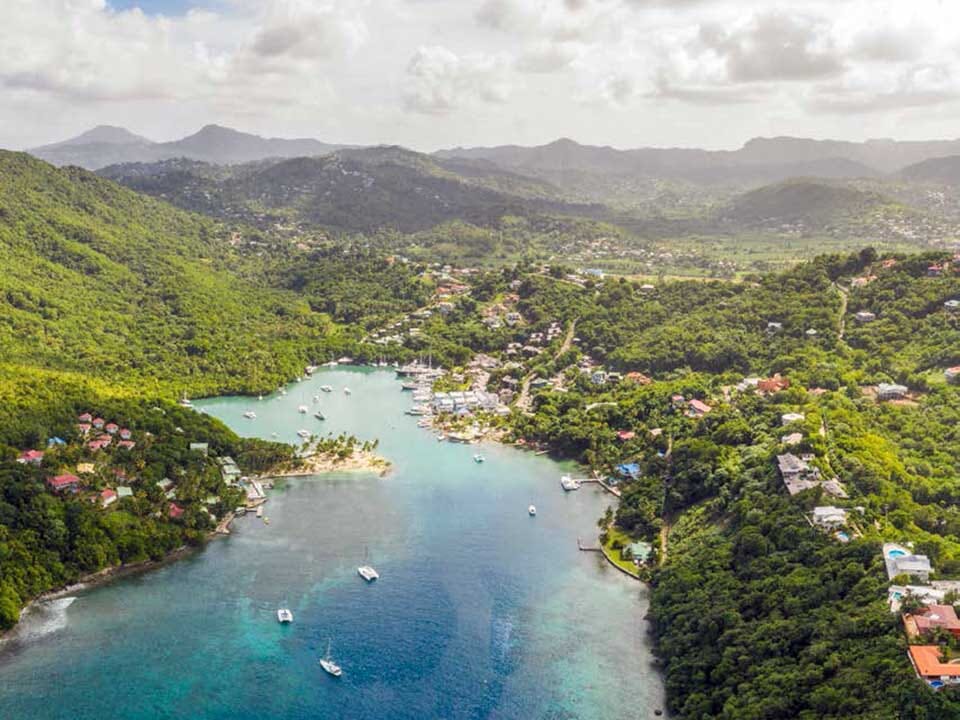 St Lucia is neither a rich nor poor country. According to the World Economic Outlook Database created by the International Monetary Fund, Saint Lucia is a developing country.
History
The French, Dutch and English all battled for St Lucia in the 1600s. Still, like several Caribbean island neighbours, Saint Lucia had thriving indigenous populations before European colonizers arrived.
Firstly, there were the Arawaks and, centuries later, the Caribs, who won several battles but ultimately sold their land to the French West India Company, making St Lucia a French territory in 1651. The French influence is reflected in the island's culture, including its language and names of places. Still, the Carib heritage also persists and blends with the African, English, and Dutch influences.
After many battles, the French ceded Saint Lucia to the British in 1814, and Saint Lucia was one of the last European colonies to attain independence in 1979.
Economy
Once St Lucia's economy was based on the banana industry employing most of its citizens, the island has now altered course and focuses on tourism and banking services. With its tourism industry now constituting 65% of its GDP, St Lucia has also become a preferred destination for foreign investors and citizenship by investment investors. The country has attracted, especially in its offshore banking and tourism industries, several foreign business and investors. The manufacturing sector is the most diverse in the Eastern Caribbean area.
According to the Economic Commission for Latin America and the Caribbean, Saint Lucia is projected to have its highest GDP growth in 2022. This growth will likely continue in the coming years due to its thriving tourism industry.

Infrastructure
Saint Lucia has a relatively well-developed infrastructure, a good transportation network, and modern hospitals and schools. However, many rural areas still need more basic comforts, such as running water and electricity, which can hinder economic growth.
Legal system
The Saint Lucia legal system is based on the British common law system. However, its civil code and property law are similar to French law. Saint Lucia has bilateral investment treaties with the United Kingdom and Germany.
Standard of living
St Lucia's cost of living, as compared to the global average, is 1.1 times more expensive. This means that for practical purposes, any individual from a metropolitan city who wishes to settle down in this beautiful rustic country will find it rather cheap since most of our well-known cities around the world have the cost of living expenses quite higher than one in St Lucia.
Saint Lucia's citizens relish a high quality of life and a rich cultural heritage, making it a unique and valuable place to call home.
If you want to move to St Lucia
St Lucia is a lively, colourful, charming location with a steadily growing expat community. Although English is the official language of St Lucia, most locals also speak French Creole. You won't have much trouble settling in, as Saint Lucians have friendly, warm and welcoming nature.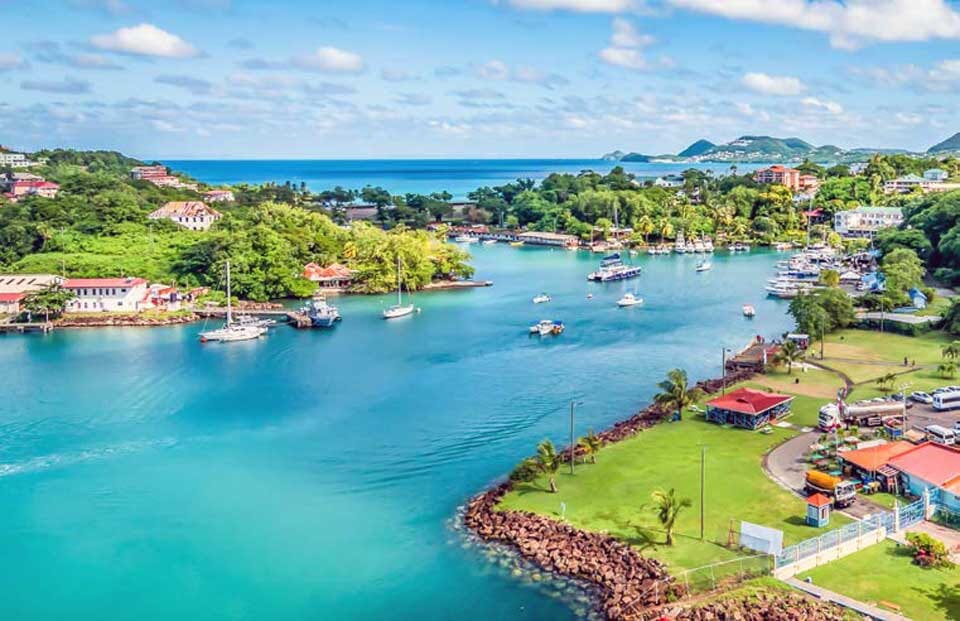 Generally, expats living in St Lucia are retirees or investors. Property is relatively cheap, especially compared to prices in Europe or North America. The low cost of living also makes this a popular expat destination.
Housing in St Lucia is considerably cheaper than in many other places outside the city centres. Freestanding houses further from the city centre are often highly affordable. In contrast, modern condominiums and beachfront houses can be more expensive.
Living in St Lucia is generally highly affordable. You will find that housing, domestic food products and alcohol are much cheaper than in your home country. Eating out also will be relatively inexpensive, and utilities are reasonably priced.
Schools in St Lucia are reasonably decent. There is a selection of public and private schools, and you can even choose between a few international schools.
The island has a tropical climate, with hot temperatures and rain showers throughout the year. The driest season is between January and March, and the hurricane season is from June to November.
St Lucia offers you a taste of paradise with its stunning beaches and tons of entertainment, with the bonus of affordable property and welcoming local hospitality.
"Saint Lucia is the first country to be named after a woman."
You may learn more about the Saint Lucia passport program. Or, you can book a consultation with RCP to get your special price.