TIME:
4- 18 Months
VISA-FREE TRAVEL:
100+ COUNTRIES
BEST CITIZENSHIP BY INVESTMENT OPTIONS
What countries offer citizenship by investment (CBI) programs?
What are the main benefits of a second passport?

Safe Future for Your Family
Always have a plan B; second citizenship is a satisfying alternative. European and Caribbean passports offer second identity, safety, and travel advantages.

Better Life
Many people are looking to enhance their lifestyle by living in Europe or another desired country. The lifestyle advantages could include better health care, natural environment, infrastructure, culture and the like.

European Education
If you get European citizenship, your children will have full access to the European education system at the same price as any other EU student.

Free Movement
One of the major benefits of the passport by investment is freedom of travel. You can freely travel throughout the European countries, Russia, China, and 100+ other countries without a visa.
Closed and suspended programs
Which is the best citizenship by investment?

All-in all: Malta passport
Cheapest: Saint Lucia citizenship
Best Investment: Grenada citizenship
US E-2 Visa: Grenada passport, Turkey citizenship
Fastest: Vanuatu citizenship
Easiest: Vanuatu passport
Which countries are restricted? Read more about the restricted nationalities.
A simple question, but the answer may sound like rocket science. Let's start with a simple question:
Which is the best passport by investment?
You may find many passport rankings on the internet based on the number of visa-free countries. That means the higher the number of visa-free countries, the better is the ranking.
Unfortunately, these rankings are not helpful. Why? Access to the UK or Germany is not the same value as access to Burkina Faso. You may have preferred destinations like Europe, the UK, Russia, the USA, Canada, Australia, China, Hong Kong, Singapore and the United Arab Emirates.
The best passport to travel is Malta passport, the second best is Grenada passport.
The travel value of second passports:
| Country | EU | UK | RUS | USA | CAN | AUS | CHN | HKG | SGP | UAE |
| --- | --- | --- | --- | --- | --- | --- | --- | --- | --- | --- |
| Malta | Yes | Yes | No | Yes | Yes | eVisa | No | Yes | Yes | Yes |
| Turkey | No | No | No | E-2 | No | eVisa | No | Yes | Yes | eVisa |
| Antigua | Yes | Yes | Yes | No | No | eVisa | No | Yes | Yes | eVisa |
| Dominica | Yes | No | Yes | No | No | eVisa | Yes | Yes | Yes | eVisa |
| Grenada | Yes | Yes | Yes | E-2 | No | eVisa | Yes | Yes | Yes | eVisa |
| St Kitts | Yes | Yes | Yes | No | No | eVisa | No | Yes | Yes | eVisa |
| St Lucia | Yes | Yes | No | No | No | eVisa | No | Yes | Yes | eVisa |
| Vanuatu | No | No | Yes | No | No | eVisa | No | Yes | Yes | eVisa |
Which is the best citizenship by investment?
Economic citizenship (sometimes called Golden Passport) opens up new opportunities. You can move to your new country to secure your wealth or even extend your business and optimise your taxation. Your children may have access to better and higher-level education.
Economic citizenship is your insurance. Should your home country undergo any substantial political or financial crisis, you have the option to relocate everything and everybody to a stable and safe country. You also have the best place for retiring.
We tried to summarise and compare the core values of second citizenship. Unfortunately, we could not find reliable and comparable data about the Caribbean countries and Vanuatu.
The below table summarises several benefits of second citizenship:
| Country | Bulgaria | Portugal | Malta | Moldova | Montenegro | Turkey |
| --- | --- | --- | --- | --- | --- | --- |
| EU | Yes | Yes | Yes | No | Candidate | No |
| Safety | 74 | 93 | 89 | 70 | 79 | 43 |
| Living Conditions | 84 | 91 | 95 | 77 | 83 | 83 |
| Education | 75 | 77 | 78 | 69 | 72 | 64 |
| Health care | 74 | 79 | 82 | 69 | 71 | 74 |
| Environment | 70 | 60 | 94 | 60 | 73 | 72 |
| Cost of Living | 37 | 65 | 67 | 34 | 38 | 35 |
The EU row indicates European Union membership status.
Safety, Living Conditions Education and Health Care scores are based on the Legatum Prosperity Index. Source: https://www.prosperity.com
Environmental Health score is taken from Yale University study: https://epi.envirocenter.yale.edu/results-overview
Cost of Living Index is a per cent value compared to New York (=100%) Source: NUMBEO
Read the full story of how to select the best second passport.
How to qualify for second citizenship?
As discussed earlier, some countries offer citizenship in return for your investment. These governments consider your economic contribution to be an act that qualifies you for that citizenship. What are the most common types of investments that will qualify you for citizenship
DONATION
The most convenient way to qualify is by donating. The donation amount varies in a wide range. It starts from $100,000 (Caribbean countries) and goes up to €750,000 for Malta. Your donation is not useless; it goes toward the local people in the country to meet different goals. The business is simple: You donate, and they provide you with a passport. Please note that you do not get that money back.
REAL ESTATE INVESTMENT
Almost all citizenship by investment programs offers real estate investment options. Usually, real estate projects have been pre-approved by the government. You can invest in a shared or sole ownership of the property. The best value is Grenada in this type of investment.
HYBRID MODEL
Sadly, some countries like to make things more complicated. They require applicants to make several types of investments simultaneously to qualify for citizenship. You can find most of the hybrid programs in Europe. For example, you have to donate at least 600,000 euros and buy or rent a property. Montenegro has another hybrid model with both a donation and real estate investment.
BANKS, BONDS, AND BUSINESSES
In recent years, governments have been developing more creative investment options. In Antigua and St. Lucia, you can invest in a local company and qualify. In Turkey, you can deposit at least $500,000 in a Turkish bank to get citizenship. Finally, in St. Lucia, you can buy non-interest-bearing government bonds to qualify for citizenship.
How to avoid scams and fake passports?
Yes, there are scams and fake offers on the internet. We receive a lot of questions from people about this program or the other, and we have to tell them, "It is fake!"
The key to getting a genuine second passport is doing legally and making the required investment.
You should avoid any business that involves paying off corrupt officials. The true citizenship program should be referenced in the country's immigration laws. If the legal basis is hidden, run away.
Genuine citizenship by investment programs have four pillars: legal, commoditised, structured, and timed. Make sure you invest in real citizenship by investment program. Everything else is high-risk.
What is the difference between permanent residence and citizenship?
The principal difference between permanent residency and citizenship is that only citizenship gives you the right to apply for a passport. In contrast, temporary or permanent residence (or even an investor visa) provides you with the right to legally stay in the country.
Once you become a citizen of any European Union country, you'll have the right to move and live and work in any EU country. The residence permit of a Schengen country allows you to freely travel in the Schengen zone.
Please note, you cannot live in any European country with a permanent residence permit.
FAQ
What is citizenship by investment?
Countries offering citizenship by investment have settled that individuals who contribute to the economy by making an initial investment or donation qualify for citizenship in return.
What is a second passport?
You have a primary passport in your home country, where you are a citizen. A second passport is acquired by second citizenship. For example, you are an Egyptian citizen by birth, and you have an Egyptian passport. If you apply for Saint Lucia citizenship by investment program, you will get a second passport of Saint Lucia. Egypt allows dual citizenship. Some countries do not allow it, or you have to get permission before getting a second passport.
Can I get a second passport remotely?
Yes, you can make the whole application and get the passport from your home. Read more about how to get residency or citizenship remotely?
I want to live in Germany or any EU country; which citizenship is right for me?
Only European citizenship provides you with free settlement and free movement in any European Union country. That means you should invest in Malta.
Which one is the cheapest citizenship by investment option?
St Lucia citizenship offer you the cheapest passport if you are alone or with your spouse. Antigua citizenship is the most affordable option if you are with many children.
Which is the fastest passport option?
Vanuatu offers the fastest track. You may get your Vanuatu passport within two months. Moreover, Vanuatu offers very easy requirements.
Citizenship by Investment
What countries offer citizenship by investment?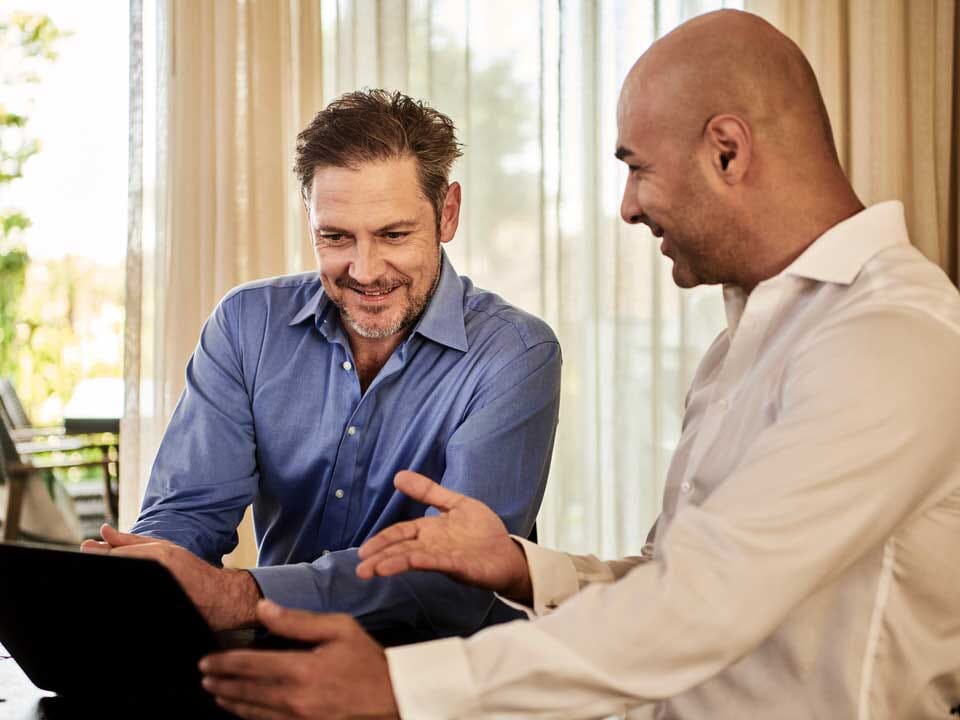 Get Your Personalised Quote Now!
RCP offers you the best residency and citizenship options. Contact us to get your tailored residency or citizenship estimation.
Get Your Estimation Now!
Personal