SAFE EUROPEAN INVESTMENT
EUROPEAN RESIDENCY
EUROPEAN EDUCATION
LATVINDIA PROJECT
OPEN FOR ALL NATIONS
An initiative to help you to change your life
What is the story of Latvindia?
Every day, when we go to work, we have two main daily goals: we want to have a nice a day, and we also want a nice day for our clients, perhaps for you. We believe that many of us want to change life making it essentially better.
We have received many requests from people around the world. They want to start a new life in Europe and need a lot of support to start. We could identify a threefold demand: safe investment, European life and European education for the children.
How could we help? We laid our heads together and created Latvindia to help to change your life.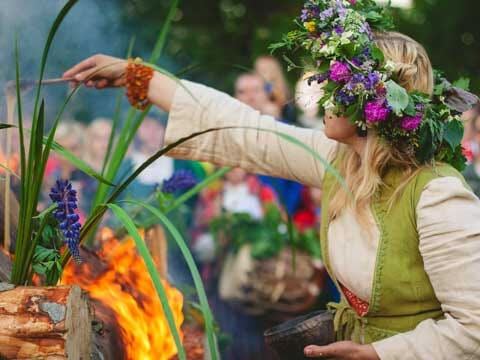 Latvindia Project
Immigration Summit, Bengaluru, India 2019
Laszlo Gaal, managing director, was invited to hold a presentation on Latvindia at the conference.
He presented the story and essence of Latvindia. Please note, there have been some changes since 2019. Click on the play button to see the short video.
What is the mission of Latvindia?
Latvindia connects you to Europe.
Latvindia offers safe European investment, investors get a residence permit for five years and free movement in Europe.
Latvindia helps investors to move and settle down in Latvia; and supports the education of their children.
Latvindia also helps in the everyday life of the investor's family in Latvia.
Who are the owners of Latvindia?
Latvindia was founded by the directors of Residency Citizenship Program Limited. The shareholders of Latvindia are the founders and the investors.
If you invest at least 50,000 euro in a Latvindia company, you will also be a shareholder of the company together with other former investors. (There are additional costs for residence permit.) The capital of a Latvindia company is guaranteed by its safe investment policy.
How can I join to Latvindia?
What is the process?
Investment Agreement
Once you have decided to join us and enjoy the benefits of investing in a Latvindia company, you should sign an Investment Agreement with the company.
Money transfer
To realise the investment, you should transfer the investment amount from your bank account to the company's bank account.
Registration of company shares
The Company Registry Office registers your shares of 50,000 euro.
Enjoy the benefits
In return of your investment, you get a residence permit (additional costs).
If you move to Latvia, Latvindia may help you to find a job, accommodation and schools for your children.
How safe is my investment?
It is safe and sustainable.
First of all, Latvindia is not the usual business venture. Its main activity is to treasure the funds of the investors.
How will Latvindia help the education of my children?
Latvindia facilitates the education of investors' children.
More than 70% of Indians wants to find better educational opportunities.
Although a small country, Latvian universities are highly ranked among the best universities in the world and have readily adapted to the demands of international students. Read more about the Latvian education.
Of course, we take care of smaller children as well. Latvindia helps you to find the best schools from kindergarten to university.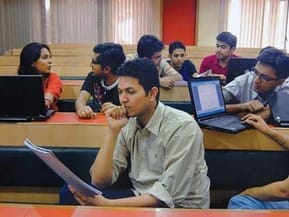 Frequently Asked Questions
Which is the cheapest investment option?
The cheapest option is business investment; you invest 50,000 euro in Latvindia. (You also have to pay 10,000 government fee and 20,000 euro administration fee for a single residence permit.)
Will I be the owner of the company I invest?
Yes. You invest in the equity capital of a Latvindia company; thus, you will be a shareholder of the company.
Should I take part in the management of the company?
No, not at all. However, you can always track your investment.
What if the company gets bankruptcy?
The main reason for bankruptcy (over 90%) is the bad credit (loan from a bank or another company) which is typically the serious fault of the management of the company. Latvindia is not willing to get a loan at all (it will give loan in some cases). Latvindia manages the investments of the investors -- no need for a loan at all. The founders are
experienced businessmen without any bankruptcy in their track records. That is why a Latvindia company has no chance for bankruptcy.
Will I get back my investment after 5 years?
Yes, you get back your 50,000 euro investment after 5 years, or you can keep your investment for another 5 years.
Can I invest in my own company?
Yes. However, your startup company should pay at least 40,000 euro tax every year to keep the residence permit. This is not an easy requirement for a new company. We suggest to invest in Latvindia and try to run your own business separately.
It is easy to start
We advise you on finding the best solution