SAFE EUROPEAN INVESTMENT
EUROPEAN RESIDENCY
EUROPEAN EDUCATION
LATVINDIA INITIATIVE
OPEN FOR ALL NATIONS
Latvindia is a collection of several projects linked by a common goal: Connect to Latvia, connect to Europe. Some of our projects are non-profit projects that feed off our business ventures.
Latvindia Structure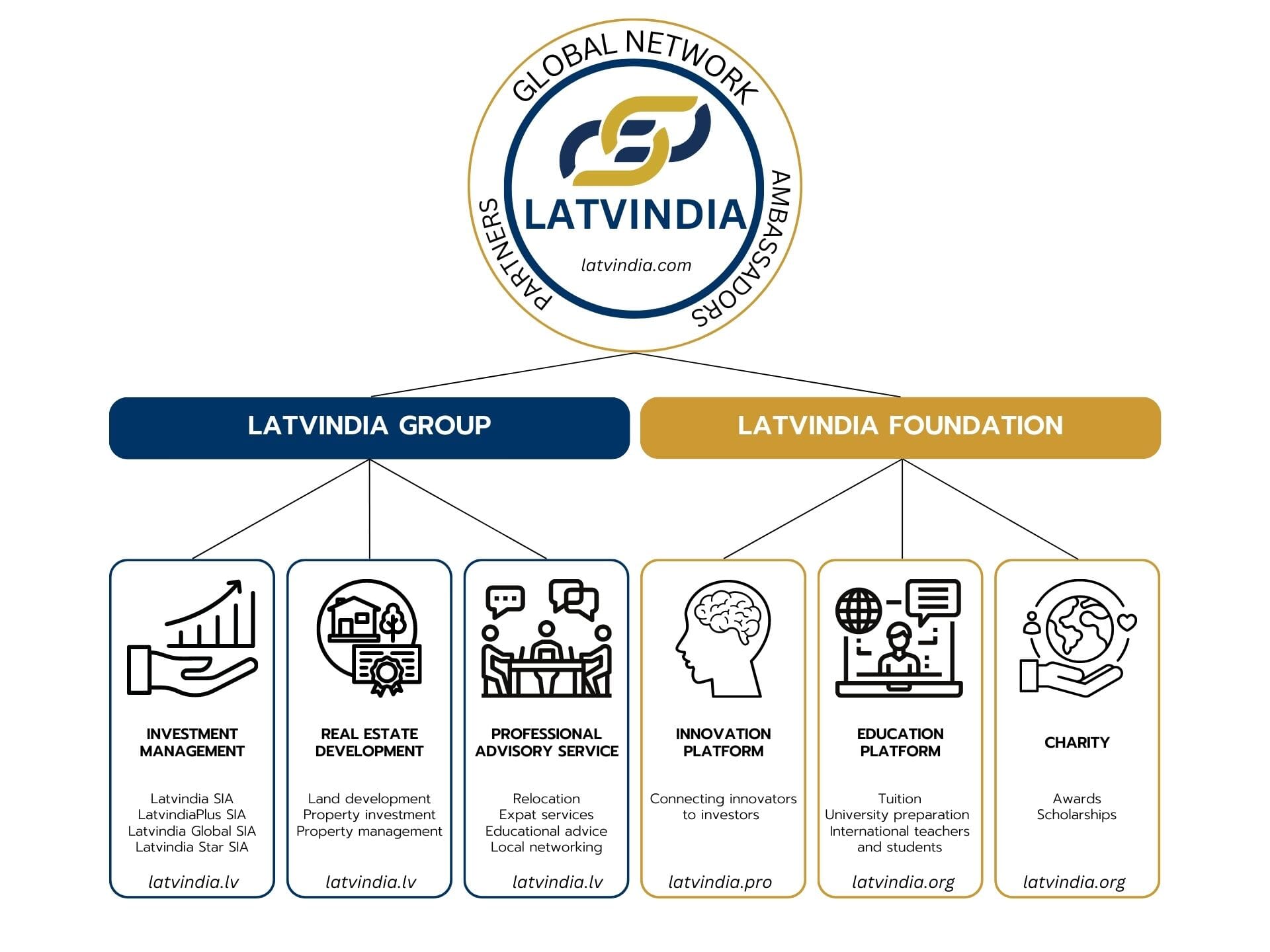 The story of Latvindia
The idea for the Latvindia Inititative was conceived in India in 2018. Talking to our Indian clients, we realised a strong need for European connections. Many of them want to travel freely to Europe, even move there, and wish to send their children to European schools. Many Indians are thinking about doing business and investing in Europe.
The first Latvindia project was born in a few months, and a few years later, the Latvindia Initiative received its present form. Initially, we focused only on India, but recently we have opened up to other countries.
Visit Latvindia website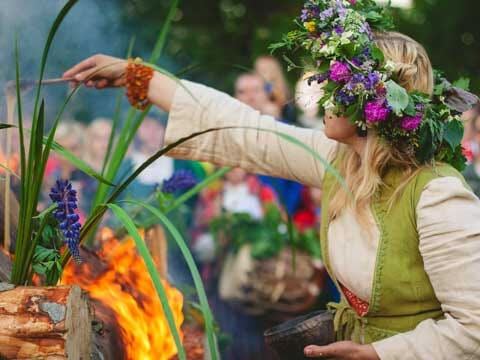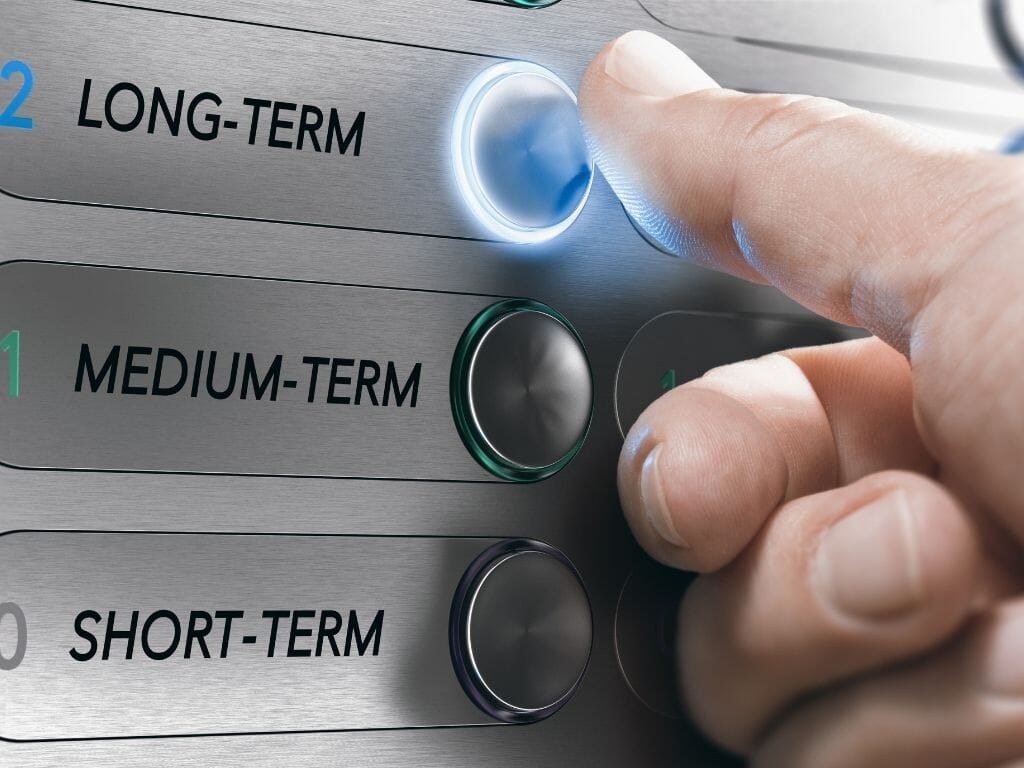 Investment Management
Latvindia Group companies provide investment opportunities for foreign investors who wish to invest in a Latvindia company's share capital to meet Latvian law requirements for obtaining a temporary residence permit.
The Project has a long-term investment perspective and prefers to grow organically through investments in fields where the management has significant experience. It makes investments using its equity capital, which allows optimum flexibility in terms of financing, and, consequently, swift investment decisions. The investment activities are deployed in support of a coherent long-term strategy. They include no-risk or low-risk investments in real estate, real estate development, bank deposits, and unique B2B investments.
Latvindia Group established the Latvindia Foundation to facilitate connecting you to Europe.
How can you invest in Latvindia Group?
What is the process?
Investment Agreement
Once you have decided to join us and enjoy the benefits of investing in a Latvindia Group company, you should sign an Investment Agreement.
Money transfer
To execute the investment, you should transfer the investment amount from your personal bank account to the company's bank account.
Registration of company shares
The Company Registry Office registers your shares with a value of 50,000 euro.
Enjoy the benefits
You get a residence permit (additional costs) in return for your investment.
If you move to Latvia, Latvindia may help you to find a job, accommodation and schools for your children.
How safe is your investment?
It is safe and sustainable. The repayment is guaranteed.
First of all, Latvindia Group is not a usual business venture. Its main activity is investment management, to manage the investors' funds.
Real Estate Development
Real Estate Development is our new business project. Latvia's property market is an emerging market. Latvian people like to build their own houses, so there is and will be a strong demand for affordable good building plots. We buy some larger pieces of land and split them into land lots suitable for constructing individual residential houses. The development includes initial paperwork (legal and design work to split the land into smaller lots), some design of infrastructure (road, electricity supply, water, wastewater, gas), and groundworks. The value of a developed site is about ten times higher than the land value.
As Latvia's property market is emerging, it is worth investing in. We buy some small to medium-sized apartments in Riga city and rent them out. We recently added a new element to this project, which qualifies the property investment for residence permit application.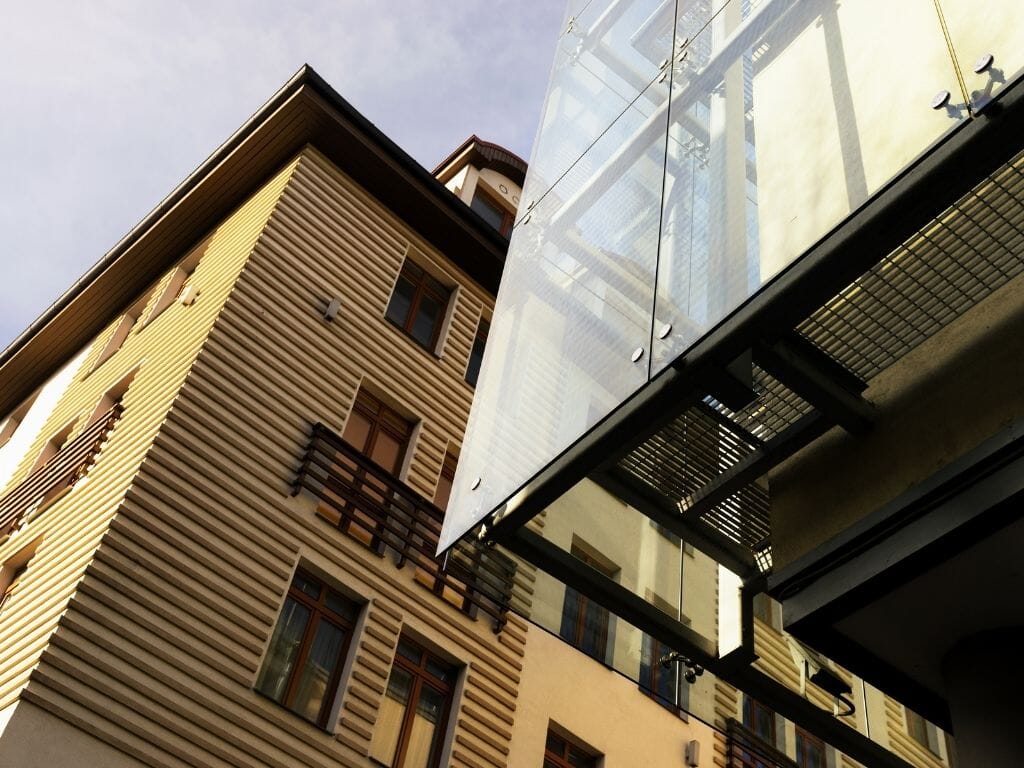 Professional Advisory Service
The goal of the professional advisory service offered by Latvindia Group is twofold: 1) to assist our clients and investors of Latvindia who want to relocate to Latvia along with their families, 2) to give the clients and investors a chance to utilize their professional skills and experience through offering their services to Latvian companies and individuals.
In the first case, we offer a complete range of assistance, starting with advisory on finding and choosing an apartment or house for living, be it rental or purchase, finding a school or daycare institution for the kids, medical services or jobs. After relocation, primary ex-pat services are offered.
In the second case, depending on the skills and wishes of our clients, we can bring them in contact with local businesses that need this knowledge, or we can together build up a solid offering of a specific service.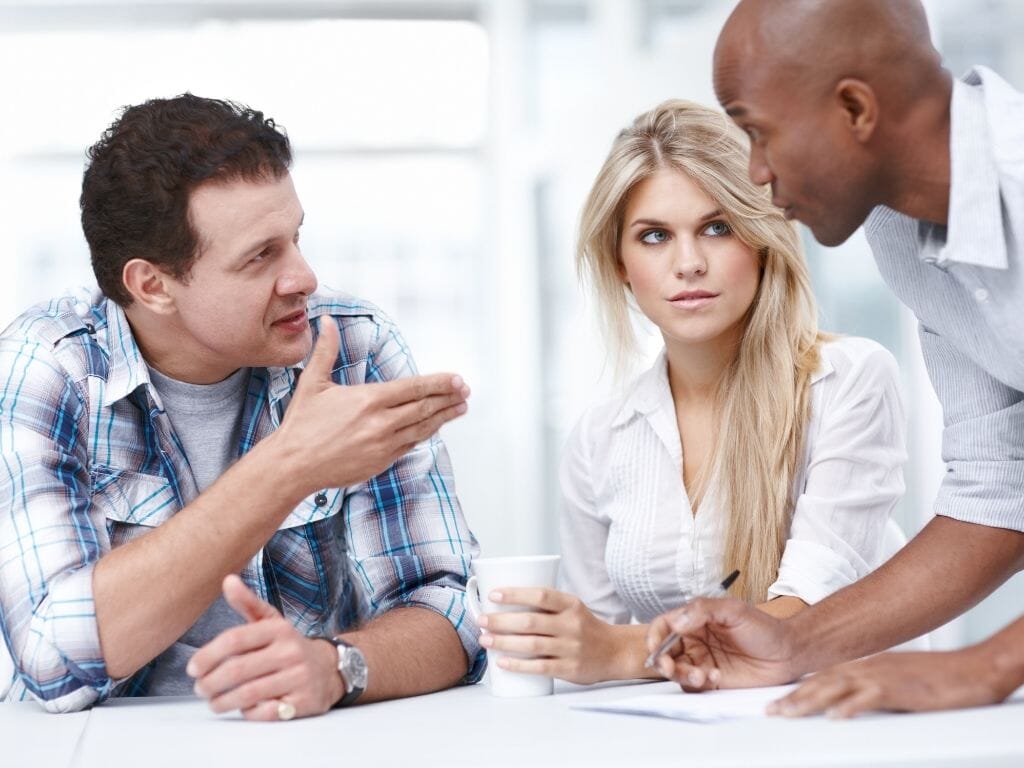 Who are the owners of Latvindia?
The directors of Residency Citizenship Program Limited founded Latvindia. The shareholders of Latvindia Group are the founders and the investors.
If you invest at least 50,000 euro in a Latvindia Group company, you will also be a shareholder of the company together with other former investors. The capital of a Latvindia Group company is guaranteed by its safe investment policy.
Frequently Asked Questions
Which is the cheapest European residency by investment option?
The cheapest option is Latvian business investment; you invest 50,000 euro in Latvindia. (You must also pay 10,000 government fee and 20,000 euro administration fee for a single residence permit.)
Will I be the owner of the company I invest in?
Yes. You invest in the equity capital of a Latvindia company; thus, you will be a shareholder and a co-owner of the company.
Should I take part in the management of the company?
No, not at all. However, you can always track your investment.
Can I get a job and work in Latvia?
You are allowed to get a job, or you can start your own business.
What if the company gets bankruptcy?
The main reason for bankruptcy (over 90%) is bad credit (loan from a bank or another company) which is typically the serious fault of the company's management. Latvindia Group is unwilling to get a loan at all (it will sometimes give a loan). Latvindia manages the investments of the investors -- no need for a loan at all. The founders are 'old' businessmen without bankruptcy in their track records. That is why a Latvindia company has no chance of bankruptcy.
Will I get back my investment after 5 years?
Yes, you get back your 50,000 euro investment after 5 years, or you can keep your investment for another 5 years and renew your residence permit.
Can I invest in my own company?
Yes. However, your startup company should pay at least 40,000 euro tax annually to keep the residence permit. This is a challenging requirement for a new company. We suggest investing in Latvindia and trying to run your own business separately.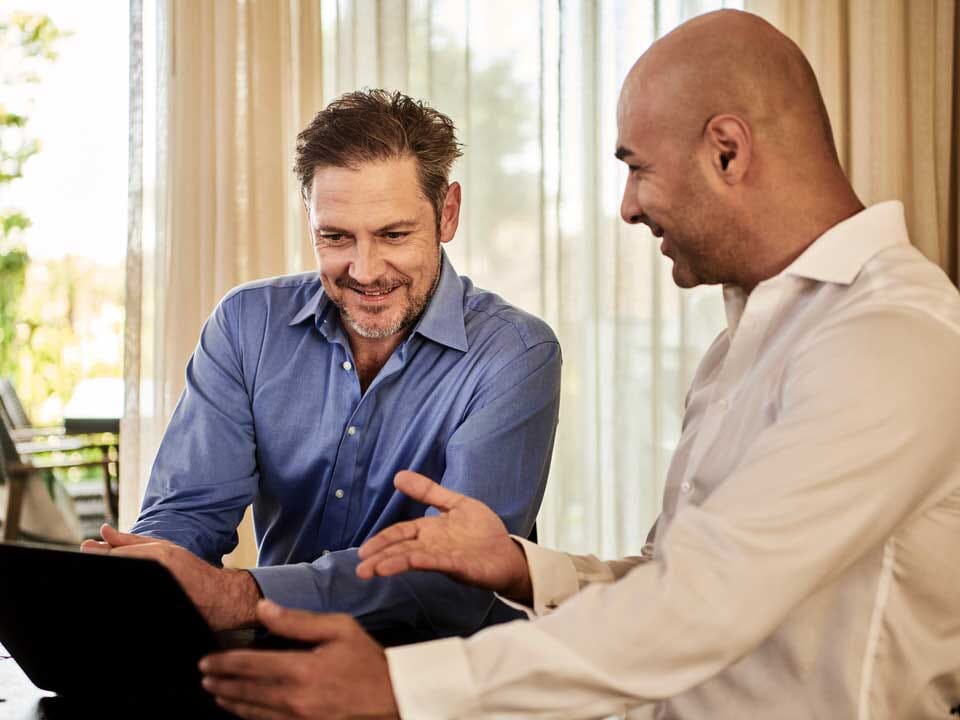 Get Your Personalised Quote Now!
RCP offers you the best European residency options. Contact us to get your tailored Latvian residency estimation.
Get Your Estimation Now!
Personal